Ref:
Date:
Location:
Exif:
Ref:
Date:
Location:
Exif: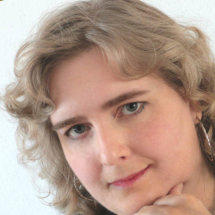 "Photography is all about giving a glimpse into your soul
by capturing the feeling a scene provokes in you."



Based in Waterland, The Netherlands, it is my passion to capture the beauty of nature, especially of my home region and to make others familiar with its lovely landscape, its wildlife and its unique vegetation. Already at young age I was always outdoors. I knew most wild flowers by name and borrowed my aunt's camera to take pictures, especially during holidays. When I bought my first DSLR camera in 2008, however, I became a keen outdoor photographer with a special liking for landscape and macro photography. I am a big fan of the work of the British outdoor photographers Laurie Campbell, Colin Prior, and Niall Benvie.

After obtaining my master in European Studies in 1990, I worked as a secretary and legal assistant, while I studied Law part-time. I worked as a lawyer after becoming master at Law. Once our eldest was born, I chose to be a full-time mother for a while, but soon picked up the camera and became involved in various nonprofit organizations, including some in the field of nature conservation. Nowadays I also am an entrepreneur. My photographs are exhibited regularly, I contribute to Waterlandfan, a news channel for Waterland and I write articles for the Dutch platform of nature photographers 'natuurfotografie.nl.

Being active in nature makes a perfect combination with photography and it enables me to learn more about the subjects I photograph. My home region, Waterland, keeps on inspiring me. I would love to live in Scotland though.

-----------------------------------------------------------------------------------------------------


Wonend in Waterland, Nederland, volg ik mijn passie om de schoonheid van de natuur, in het bijzonder het Waterlandse landschap en haar unieke planten- en dierenleven vast te leggen en zo met anderen te delen. Al op jonge leeftijd was ik altijd in de natuur te vinden. Ik kende de meeste veldbloemen van naam en leende de camera van mijn tante om foto's te maken. Ik fotografeerde vooral veel tijdens vakanties. Sinds de aanschaf van mijn eerste DSLR camera in 2008 ben ik een fanatiek natuurfotograaf met een voorliefde voor landschaps- en macrofotografie. Ik ben een groot fan van het werk van de Britse natuurfotografen Laurie Campbell, Colin Prior, en Niall Benvie.

Na het behalen van het doctoraal Europese Studies in 1990, werkte ik als secretaresse en als juridisch assistent en ik studeerde in deeltijd rechten. Met de meestertitel op zak werkte ik als jurist tot de geboorte van onze oudste. Ik koos er toen voor om een tijdje fulltime moeder te zijn, waarna ik geleidelijk betrokken werd bij non-profit organisaties, waaronder enkele op het gebied van natuurbescherming. Inmiddels ben ik daarnaast zelfstandig ondernemer. Ik exposeer regelmatig en lever een vaste bijdrage in beelden aan Waterlandfan, een nieuwskanaal voor Waterland. Daarnaast schrijf ik artikelen voor het Nederlandse platform voor natuurfotografen 'natuurfotografie.nl'.
.
Actief zijn in de natuur laat zich perfect combineren met fotografie en het stelt mij in staat om meer te leren over de onderwerpen die ik fotografeer. Waterland blijft mij inspireren, al is het mijn droom om in Schotland te wonen.


Thanks for visiting my website.

Enjoy "Nature through my eyes!"








simoneo,photography,fotografie,landscape,nature,wildlife,flowers, macro, insects, fungi, waterlandfan,outdoor,protection,conservation,waterland,netherlands,simoneopdam,simoneo,simoneophotography,nature,.photography,birdpix,macro,flora,fungi,landscape,holland,waterland,amphibians,frog,kikker,vogel,uil,zonnedauw,sundew,poppy,scotland,germay,belgium,schotland,duitsland,wales,sea,shell,werkaandemuur,insect,dragonfly,damselfly,libelle,vlinder,juffer,butterfly,bee,bij,cranberry,veenbes,heide,moor,heath,dorset,england,engeland,hummock,ice,ijs,gouwzee,markermeer,ijsselmeer,river,harz,baltic sea,laurie campbell, braemar,waterfall,waterval, aviemore,cairngorms,dartmoor,devon,snowdon,zee,water,glentanar,marlodge,grouse,petercairns,markhamblin,niallbenvie,outdoor,outdoor photographer,lawyer,camera,canon,canon eos 750D>